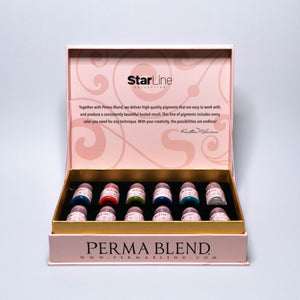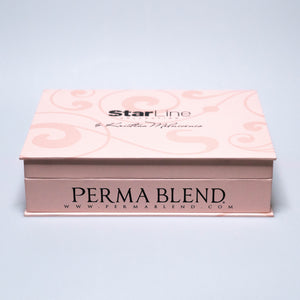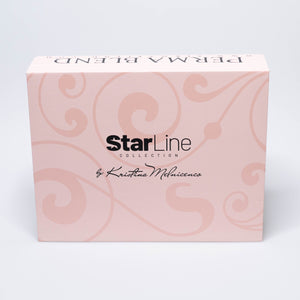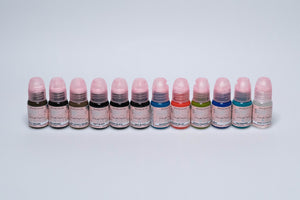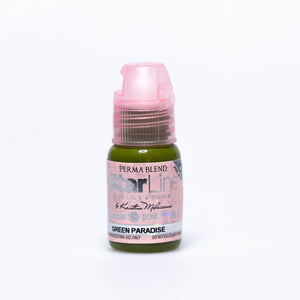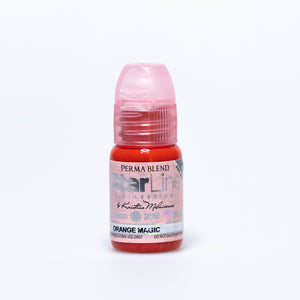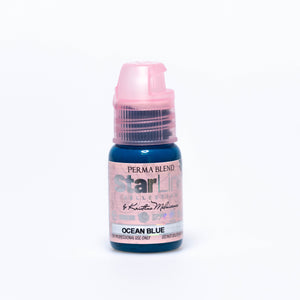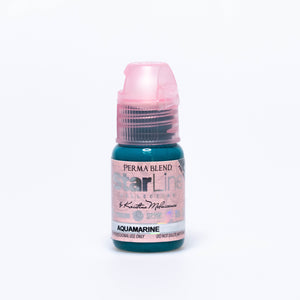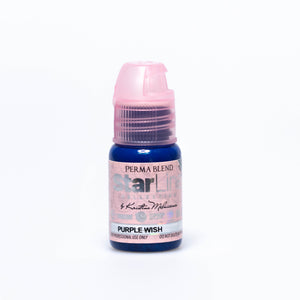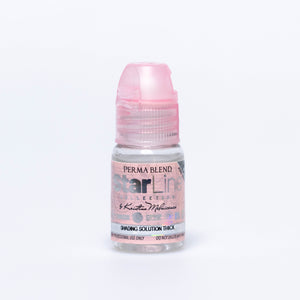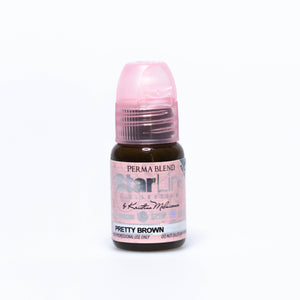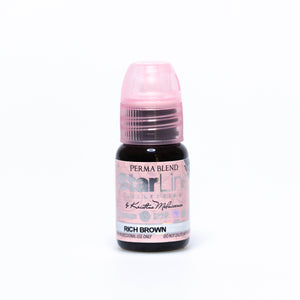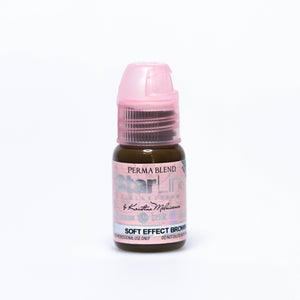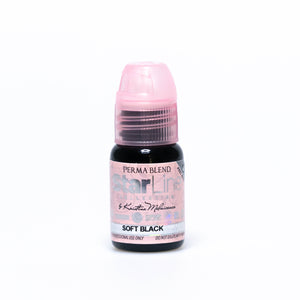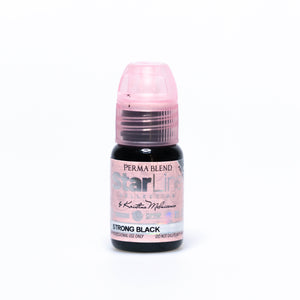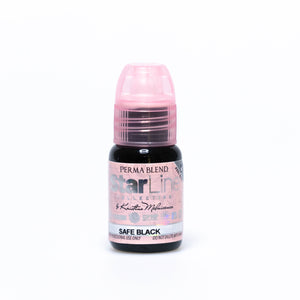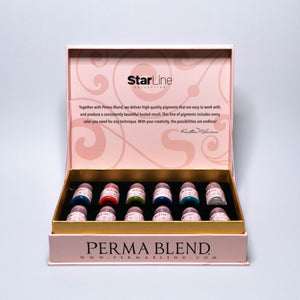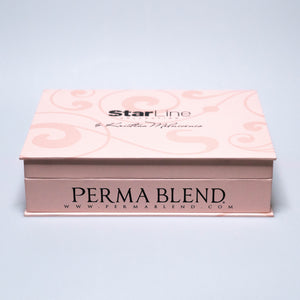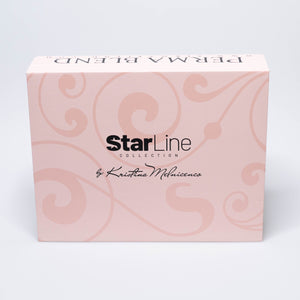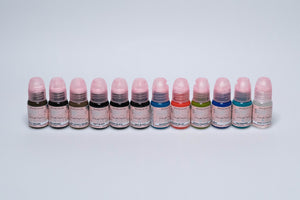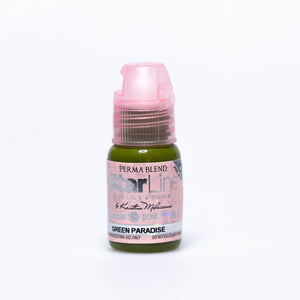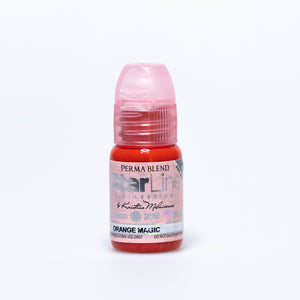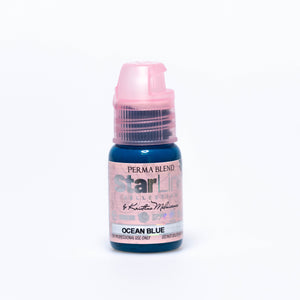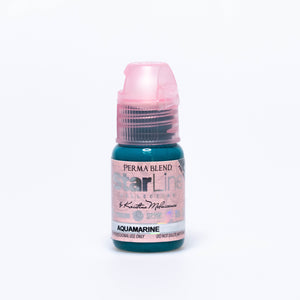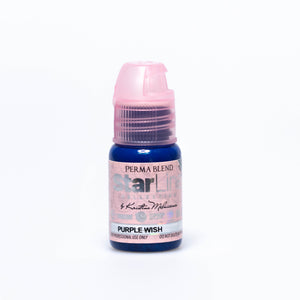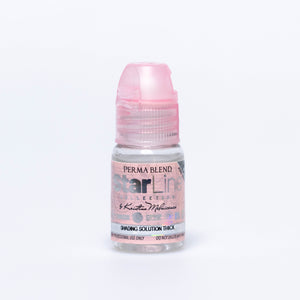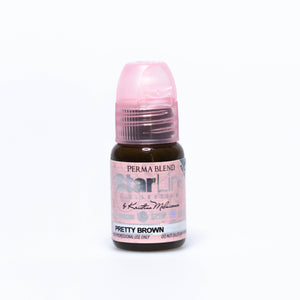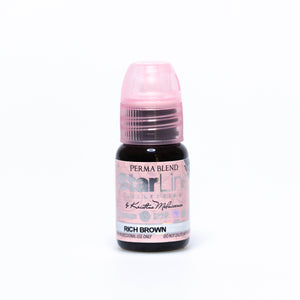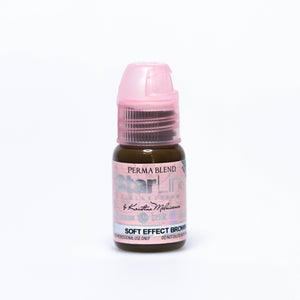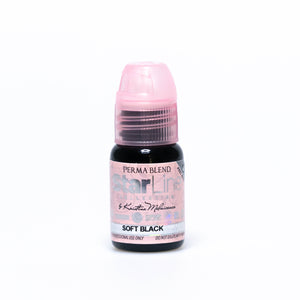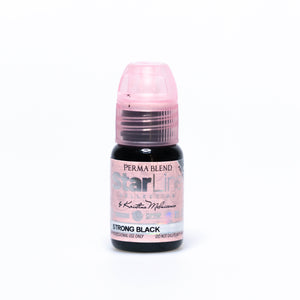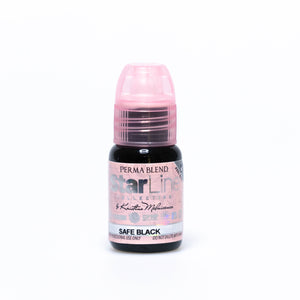 About StarLine Collection:
Eyes are our soul's window, and a gorgeous, quality done eyeliner is their frame. StarLine Collection was created to bring a wide variety of colors that artists can freely use to create the most beautiful color combinations that may vary from the softest browns, giving natural looks, to more dramatic and defined liners. It's created for you, for you to create. 
Safe Black is a black that is Iron Oxide based. Is it created to work safely on thin, mature or very vascular eyelids, while still 
Soft Black is a Carbon-Based pigment, that is a great color choice for any Fitzpatrick skin tone. Add couple drops of Orange Magic if you need to warm up the pigment and neutralize blue undertones. Soft Black will be a great pigment choice for the shaded liner techniques, will heal soft and powdery.
Strong Black is a super concentrated Carbon Based pigment. It is there for you to create deep looking Lash Lines, and it will be a great color choice for techniques such as Classic Liner, or Bold Liners. Also, it is a great choice for Fitzpatrick 4-5-6. Add Orange Magic to neutralize the blue undertones.
Rich Brown is a gorgeous deep brown color that will be а great choice for Fitzpatrick 1,2,3,4. It is great to use in shading techniques, to achieve transitions from black to softer brown, and an amazing choice for the bottom liners.
Pretty Brown was created for you to give Fitzpatrick 1-2-3 the softest looking liners, that will heal very natural. It is a medium to dark brown color that it is a great color choice to be used in shading techniques, to achieve the most gradual transitions, heals soft and natural while giving definition as well 
Soft Effect Brown is Kristina Melnicenco's color choice when it comes to the finest transitions in the shaded liners. It is a must-have because it creates those beautiful borderless transitions and heals to a soft eyeshadow look. This color is a lighter brown and requires layering. 
Ocean Blue is a deep blue pigment color that is there for you to complement Brown, Blue and Green eyes colors. Note that this pigment is a bit harder to introduce into the skin and requires layering to achieve a softer healed result. 
Purple Wish was created for artists and clients that just want more color and brighter looks. Will beautifully complement Brown, Blue and Green eyes colors. Works so great in combination with the Soft Black pigment.
Aquamarine is a gorgeous light blue color, that can be a great accent and can add a soft look to any Liners and accentuate Blue and Brown eyes colors. 
Green Paradise is such a beautiful and subtle color that will compliment any eye color and will heal beautifully. 
Orange Magic is the pigment you will use to warm up your blacks and dark browns(if needed) and also you can use it for covering bluish looking liners. When warming up your mixes, use only 2-3 drops of the Orange Magic, it is concentrated enough to be used in small amounts.